Talkster announced Facebook application, Nokia N810 support
Talkster today announced offering Facebook users completely free long distance, international and group conference calling. Built on Facebook Platform, a platform that enables companies and developers to build applications for the Facebook website, Talkster's Free World Dialing application not only delivers free calling, but also allows Facebook users to preserve the privacy of their personal phone numbers when calling or receiving calls from their Facebook friends worldwide.
Other calling applications available on Facebook Platform offer discounted calling or limit free calls to VoIP. Not Talkster. Talkster's Free World Dialing application for Facebook lets people set-up group or one-on-one calls from any phone to any other phone. It doesn't matter if you are calling from a cell phone, a landline, your computer, a VoIP phone, or even from a voice-enabled instant messenger service like Google Talk, Yahoo!, AOL, or MSN; they will all work with the Talkster Free World Dialing application on Facebook, and the calls will always be free.
With Talkster's Free World Dialing application on Facebook people can set up their calls from their Facebook profile page, select the friends they want to call from their Facebook account, and even add other phone numbers from outside Facebook to be included in a group call. Advertising and special personalized offers for callers cover the cost of the calls.
The sixth-most trafficked website in the United States, Facebook is a social utility that offers an efficient way for people to stay connected with their friends and the people around them. A truly global community, Facebook users communicate and share information through the social graph, the network of connections and relationships between people from all over the world. Talkster's Free World Dialing Application aims to give the more than 47 million active Facebook users one more way to communicate, share, and get to know one another even better. Now no matter where they are located, Facebook users can speak live with their global Facebook friends - for free.
Nokia N810 released
Thursday October 18th 2007, 3:33 am Category:
Nokia N810
Nokia today introduced the Nokia N810 Internet Tablet, signifying a new phase in portable internet communication. You have ability to connect this pocket-sized device to the nearest Wi-Fi hotspot or over your Bluetooth mobile phone. The Nokia N810 allows you to make internet calls; check your Google Mail or Facebook Account; watch the latest videos on YouTube or update your blog using the device's slide-out keyboard along with its stunning touch screen. Its built-in maps and satellite navigation helps you to find your way. It is expected to start shipping mid November with an estimated retail price of $479 (excluding local taxes).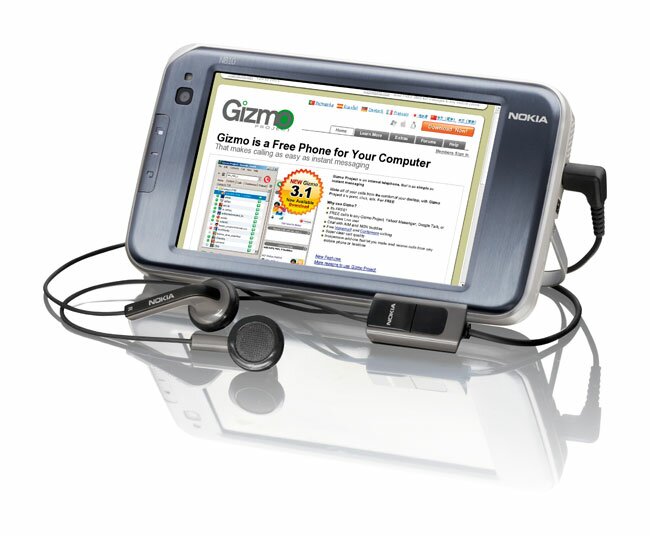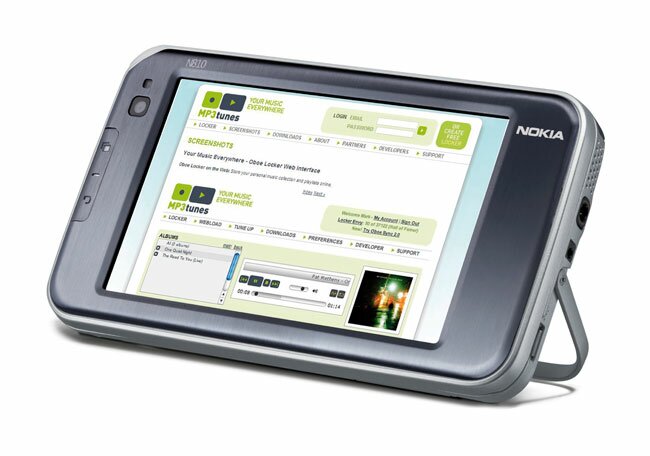 Whether you are at home, in the park or in a coffee shop, with the Nokia N810 you will never be far away. With the ability to check emails, read the latest gossip online or IM to your friends, share your moods on your favorite social sites; call via Skype, or get closer by the Gizmo video chat - with the integrated VGA camera - you'll never be far away from those you want to keep in contact with.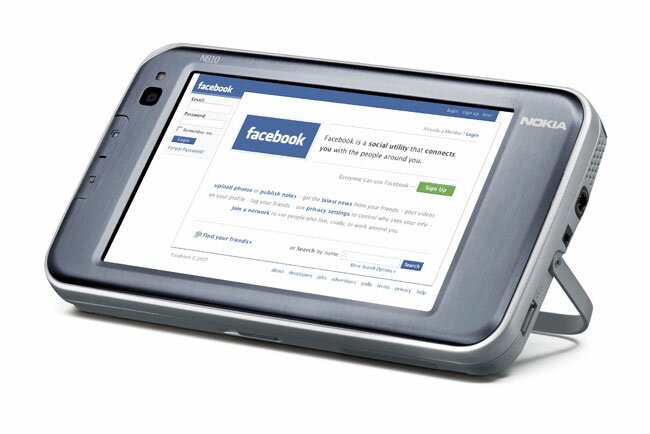 "The Nokia N810 packs the power of a traditional computer into a pocket-sized format. Its open standard technology accelerates the convergence of multiple functionalities and services into a single device", said Ari Virtanen, Vice President, Convergence Products, Multimedia, Nokia. "Our new Nokia N810 offers users a true Web 2.0 experience in a compact, stylish, yet affordable package - it connects people to what matters to them."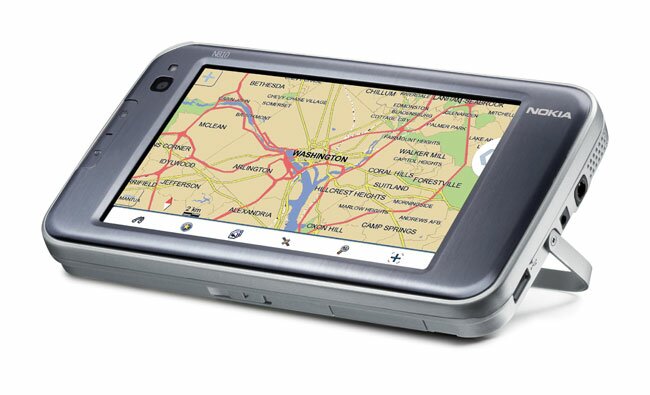 You may feel lost without it, but with the Nokia N810, you'll never lose your way. The Nokia N810 has an integrated GPS receiver which allows you to pinpoint your position and find a wide variety of points-of-interests using the pre-loaded maps. Upgrade to Wayfinder's voice-guided navigation for turn-by-turn directions and explore the world on foot or in the car.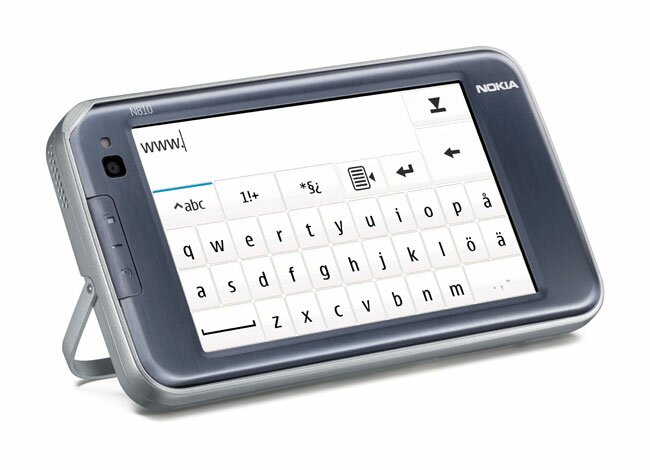 The Nokia N810 is powered by maemo Linux based OS2008, updatable also on the Nokia N800, the previous internet tablet generation hardware. The Nokia N810 features a highly customizable user interface and contains various novelties such as a Mozilla based browser with Ajax and Adobe flash 9, Bluetooth headset support as well as enhanced video and audio features. The refreshed Video Gizmo, Skype and Rhapsody highlight some most popular downloads available while Boingo Wireless, Earthlink and The Cloud enable Wi-Fi connectivity, across thousands of different locations globally.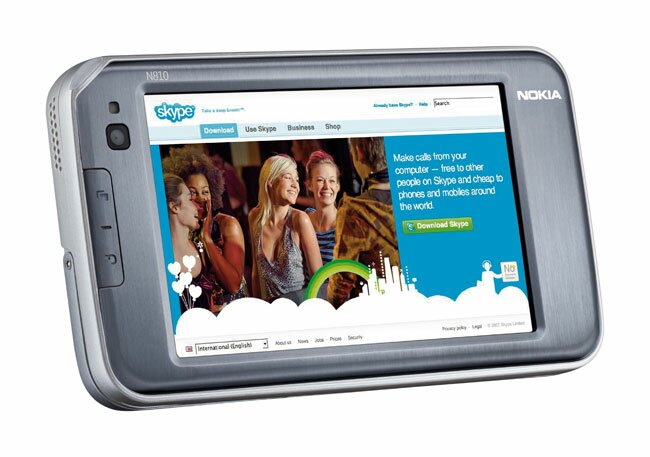 Whether you're traveling on the trip of a lifetime or on your daily commute to work, the Nokia N810 is the perfect traveling companion. No Wi-Fi connection on your journey? No need, the Nokia N810 offers up to 45 hours of music playback and memory to store up to 7,500 songs on an optional 10GB memory card. Its large (4.13″), sharp (800×480 resolution) wide screen makes for a magical experience right in the palm of your hand.
Today, Forum Nokia also announced the launch of maemo platform support services for software developers and companies around the world via forum.nokia.com. Currently, Forum Nokia has more than 3.4 million registered users, developing leading mobile applications on Symbian Series 40 and Series 60 platforms. This professional support service complements the developer offering with maemo.org, an open source community sponsored by Nokia.